WHO WE ARE || WHAT WE DO || OUR MISSON
WHO WE ARE
We are a reference as a company in the area of urban sports, ensuring the design, construction, rental of structures and the dynamization of services and events.
With experienced professionals, our team has experts in different areas that make each project a reality. The areas of expertise range from athletes, to architects, designers, builders, event producers and managers.
WHAT WE DO

We work across Europe and Africa (EMEA), developing the best solutions for structures and events, regardless of the size of the projects. We built the largest private skatepark in Spain (ONGRAVITY-X), the only national indoor (Black Sand Box – Azores), the largest national skatepark (Castelo Branco) and the first skatepark in Cape Verde (Skatepark in Praia). First company to produce, with a technological partner, an interactive projection show with extreme sports at the Lumina Festival / Cascais and Light Me Lusail / Qatar. First company to hold a skateboard event in Angola.
We developed the social responsibility project, Tour Agarra a Vida, which has been going to schools across the country for 21 years, communicating healthy lifestyles.
OUR MISSION
To meet the needs of extreme sports lovers, providing them with the best possible conditions for this purpose through the construction of appropriate spaces, training and the creation of unique moments.
Take a look at our main private clients
Our private clients are mostly mass consumption brands, communication companies, movie producers and hotels, with whom we develop skateparks and produce events.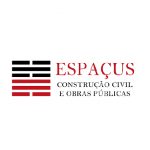 Meet the Municipalities that are our partners
We work with Municipalities and Parish Councils from several countries, with which we build skateparks and produce events.